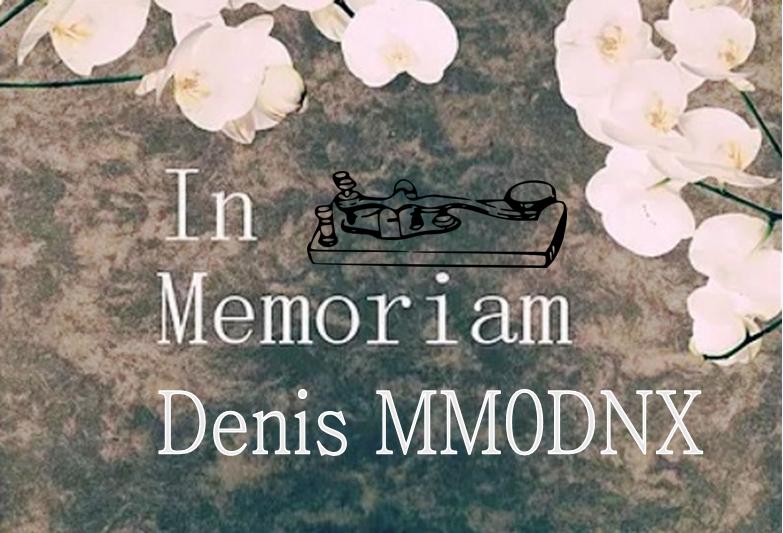 Graphics WoSARS
Text – Courtesy of Mid Lanark Amateur Radio Society (MLARS)
Obituary Mr Denis Barret MM0DNX (SK)
Denis was the lead trainer and exam secretary for the Mid Lanark Amateur radio society for many years guiding many amateurs through their first nervous QSO and on to them becoming experienced operators.
Living in the Baillieston & Garrowhill areas of Glasgow, Denis had a wide and varied career before his retirement form a shop worker to bus driver and even a driving instructor indeed Denis taught several amateurs to drive – way back
His interest in radio – initially CB but he came over to the 'bright' side through the influence of Graeme – GM8JIP (SK) and Jack GM4COX.
His training style was an example to all trainers mixing as he did the course with real examples and admitting He was still learning, experimenting with new technology and old with ease and stressing that this is a hobby.
Over the past year or two his health was not the best and he encouraged several other club members to take over the training role but with his hand guiding them throughout this included the largest course in the clubs history, indeed the last course he was supervising finished only a week or so ago.
More recently he was forced to spend time in hospital but even there he had his handy talkies and phone to keep in touch with the world regularly on the GL repeater between 11 and 12 each day setting the world to right.
A sad loss to the world of amateur radio and the club.
Denis is survived by his wife and family
WoSARS Posting – #661 .