Email from Alan – GM3PSP "………sad news of the passing of Andre Saunders GM3VLB…………"

Sad news indeed. Anne (GM4UXX) knew Andre through their profession as teachers. And of course I knew Andre through his escapades with low (ish) QRP and simple aerials and his island jaunts. Indeed I had Andre come to WoSARS many years ago describing these jaunts. Went down well. Always enjoyed having a rag-chew at the various rallys. And wonder where you heard the news of his passing? We could have included this in our GB2RS broadcast this morning.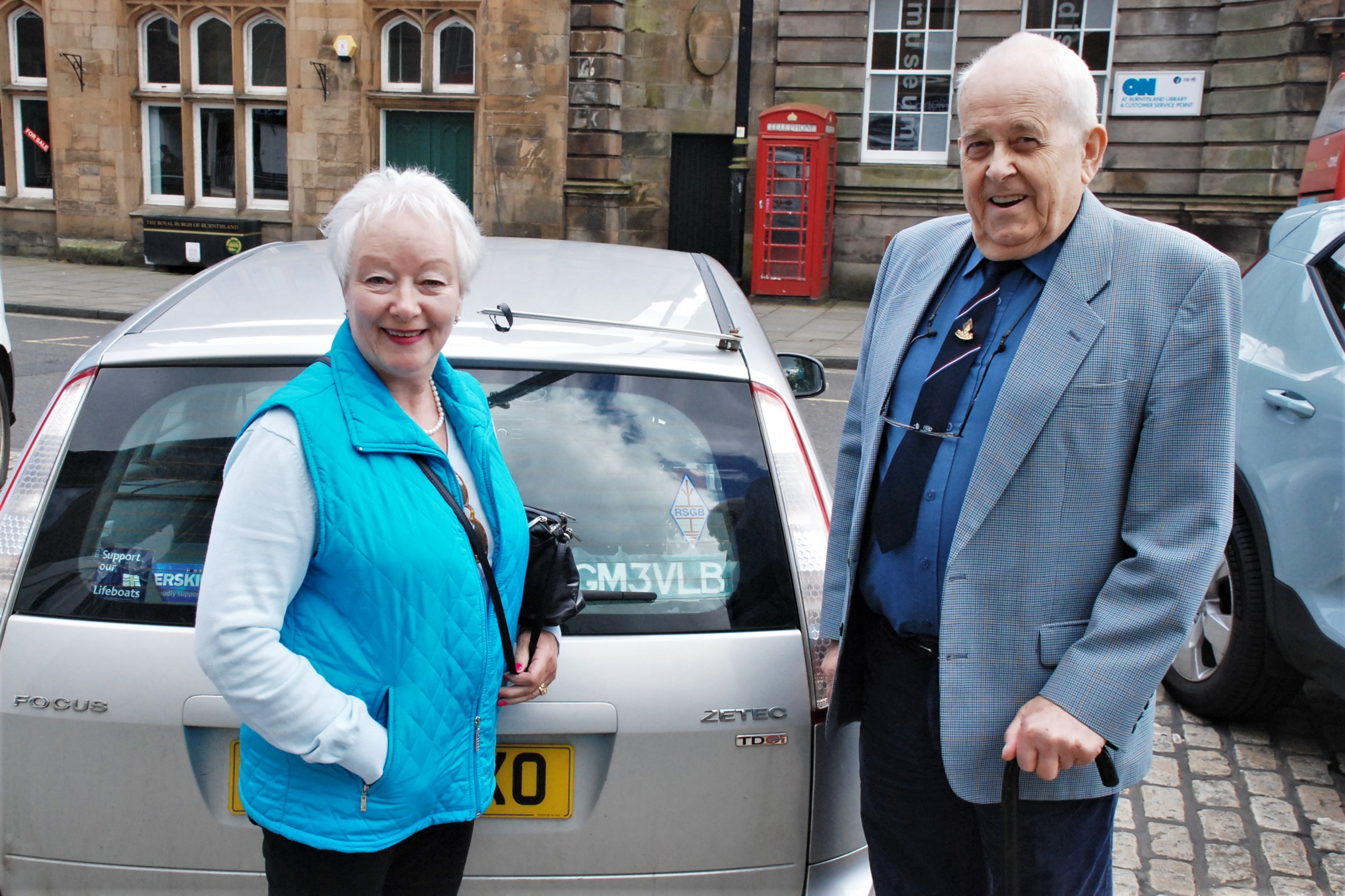 Jack,
Andre was actually member of the LRS and he and Veronica usually came up from Kelso for our social events – summer BBQ, Christmas Curry etc.
I saw them at the MoC at a lecture just a couple of weeks ago and he told me about his condition. He was already in pain and walking with a stick. I took the attached photo of them outside the MoC after the talk.
I was shocked to learn of his passing last Thursday after Veronica told one of our members. We shall be helping her to dispose of his equipment. It occurs to me that we should be trying to write up a VIP-SK for him.
Alan – GM3PSP
03/06/19 Update: RSGB Obituary – HERE .