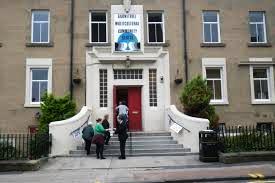 (Community Fund – Press Release)
"A community centre that lies at the heart of one of Glasgow's most culturally-diverse neighbourhoods and a former school on the island of Eriskay in the Outer Hebrides are two of the projects that are set to pass into local ownership thanks to grants from the Scottish Land Fund.
Trustees of Garnethill Multicultural Centre, which has been offering help and support to people from many different backgrounds since 1988, have been given £329,576 to purchase the property they occupy and carry out essential repairs………………………….."
Ross Donald, Centre Co-ordination, Garnethill Multicultural Centre said: "We are delighted to have been offered this grant. Owning the building will allow us to apply for desperately needed funds to refurbish the Multicultural Centre. We've leased the building for over thirty years and now, finally, the local community can decide where the money is best spent."
The full article can be read – HERE.
Good news indeed!