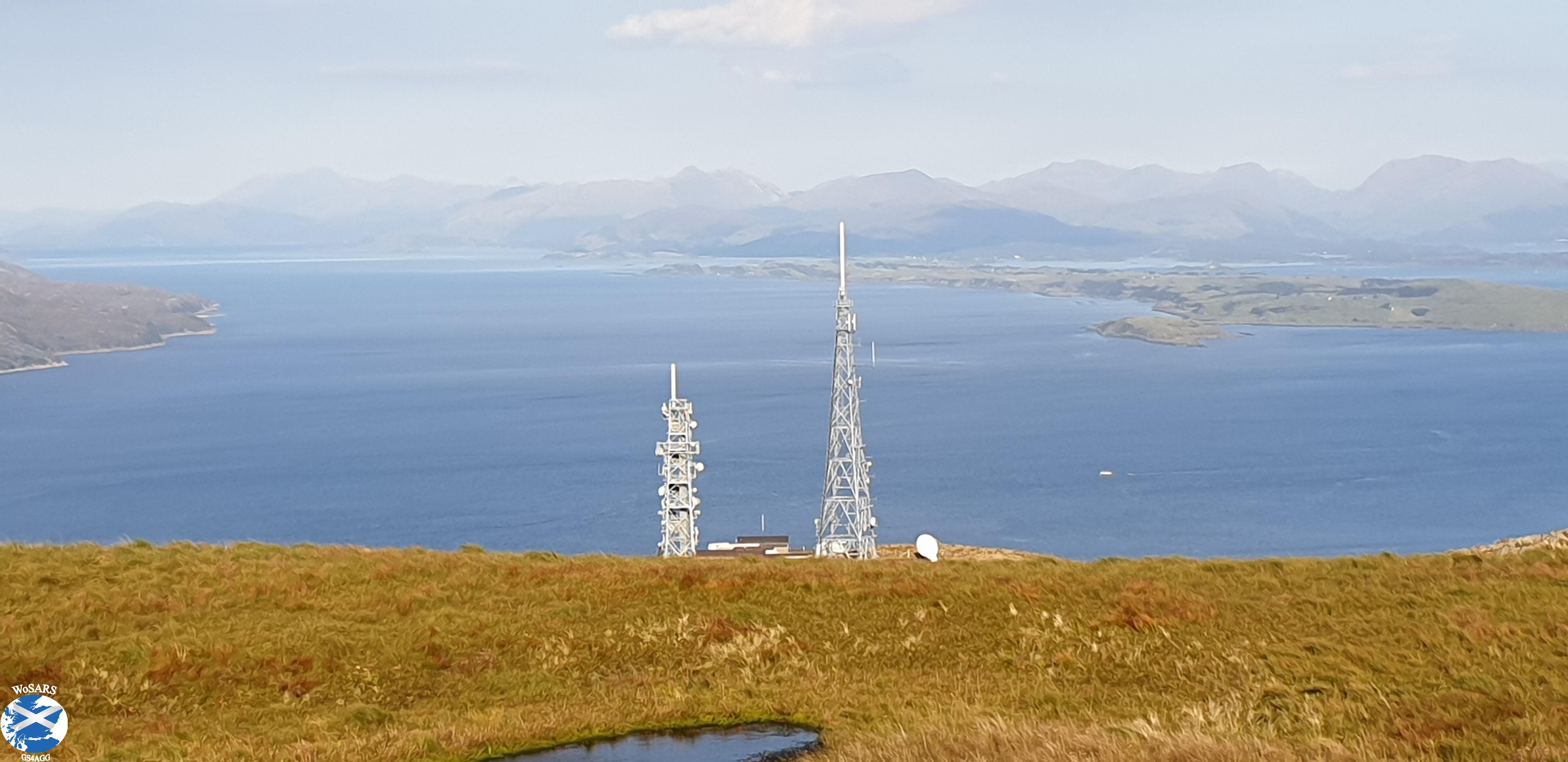 For the last couple of years HI has been suffering a form of 'BLOCKING'. This was tracked down to the HI's collinear and the internal components. Thus required to be replaced.
John – MM0JRM (HI's Keeper) and Robert – GM4GUF, took advantage of the lovely wx during the last weekend to carryout the replacement. (the replacement aerial was kindly supplied by Paul – GM1YUO Fort William)
In discussion with Robert on 2,  he has supplied a couple of pictures which may give you an idea just how well this repeater is placed to serve the West Coast amateur community.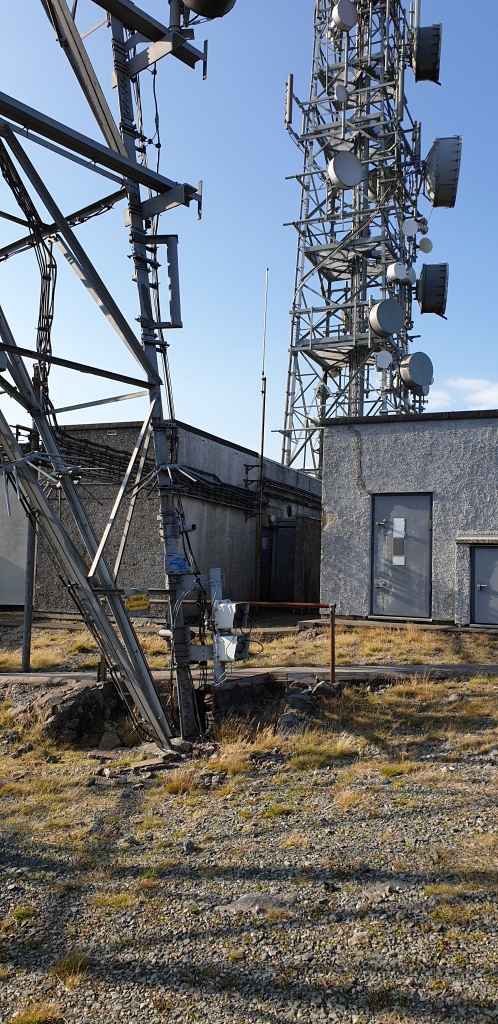 And remember, these repeaters have to be paid for both from a material and annual running costs – point of view. So if you do use CSFMG Repeaters then please think about supporting the Group.
73
Jack (;>J