Friday the 22nd November saw the annual Construction Competition take place, and it was gratifying to see so many good 'technical' entries:
BARTEK – MM7AJI – Homebrew High Capacity, used Li-Po, Power and Management Pack – 1st with 167 Points
CONG . SWL – Homebrew Capacitor Health Checker – 2nd with 155 Points
STUART – MM1ESW – Homebrew Remote HF Loop – 3rd with 146 Points
PAT – 2M1CKE – Homebrew Portable Desktop Stand
JACK – GM4COX – Homebrew 13cms 24 Element Yagi
JACK – GM4COX – Homwbrew 8GHz RF Probe
With a new Club member, Bartek the overall winner.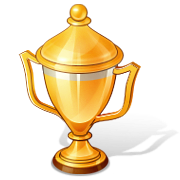 Well done Bartek !
This year the Scoring regime slightly changed – HERE. Although the Categories remained the same, the Points awarded to each was changed to give a possible maximum of 100 Points/Judge.
And to this end, our two Judges on the night were ERNIE – GM0EZP and JOHN – GM0XFK. Thanks 'lads'!
The Top Three – Cong, Bartek & Stuart
This year's standard of construction was high, but as has been said on other Construction related POSTS , it's not the most technically complex, beautifully built gizzo that will win, as you can see other factors are taken into consideration. So next year please have a go.
Also, there are some more pictures within our PROGRAMME FORUM's, the CONSTRUCTION COMPETITION Photo Folder.
Finally, it was good to see Paul – MM7AJE (through the generous help of Bartek popping out to Paul's QTH) able to attend the meeting following his recent ACCIDENT with a Police van. Well done Paul (and Bartek).
Jack(;>J