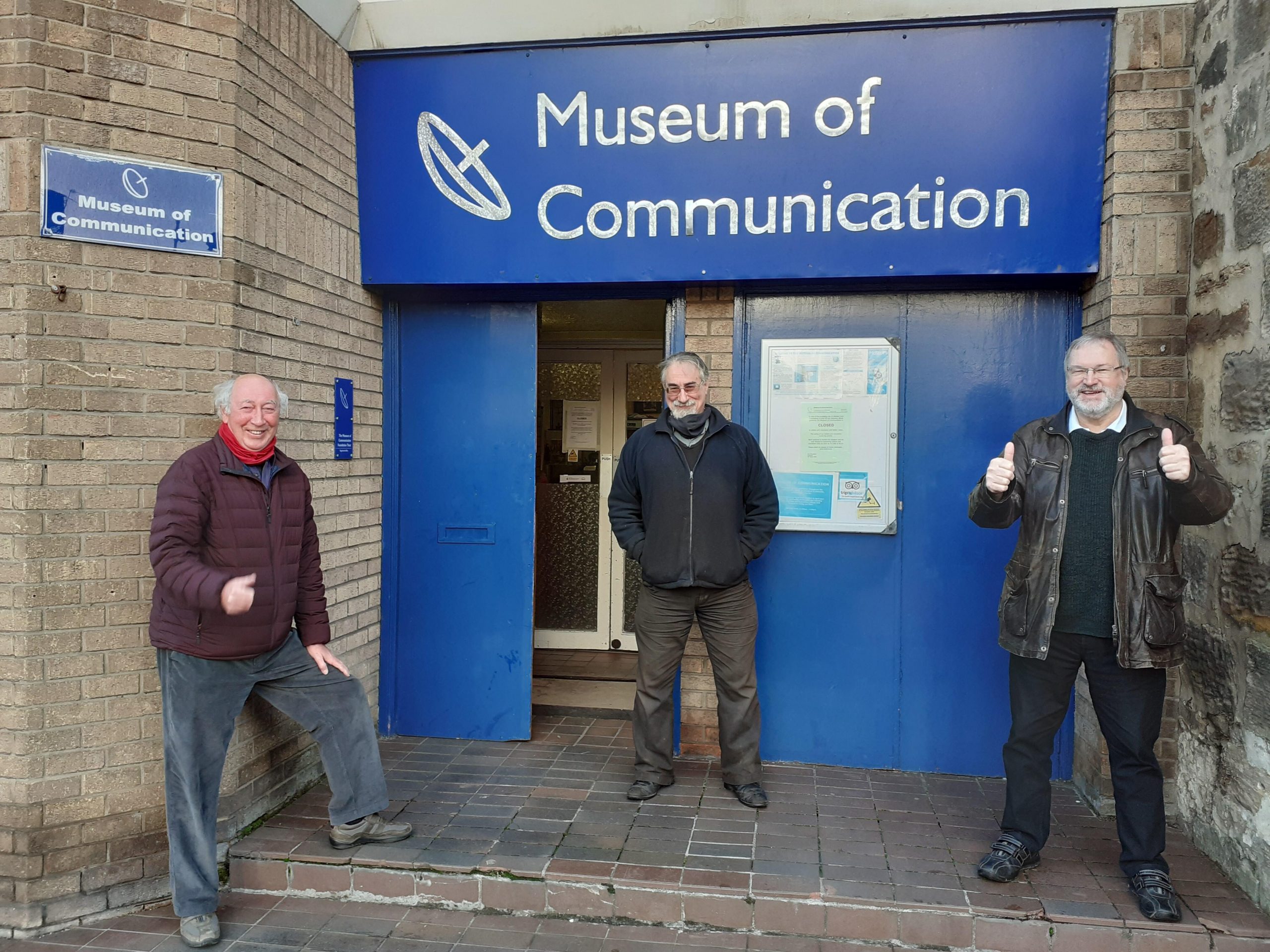 The Museum of Communication in Burntisland is pleased to announce an award in excess of £5,000 from the Recovery and Resilience Fund of Museums Galleries Scotland (MGS).
Museum of Communication Chairman Prof. Tom Stevenson said, "2020 has been a very lean year for us. The MGS award will help our entirely volunteer-run museum to survive through the winter as well as enabling us to upgrade our digital presence and prepare for reopening in2021. We're eagerly looking forward to the day when we can once again offer everyone a fascinating visitor experience here in Burntisland."
MGS has established the Recovery and Resilience Fund to secure the future of Scottish independent museums put at risk by the pandemic, thus safeguarding the vital role they play in their communities. MGS benefitted from a £4 million allocation from a £97 million package of Scottish Government funding to protect Scotland's culture and heritage sectors from the impacts of Covid-19.
Lucy Casot, CEO of Museums Galleries Scotland said: "We are delighted to support the Museum of Communication through the Recovery and Resilience Fund. They have responded to the challenges of the pandemic, and subsequent temporary closure, with plans for increased online activities, which will continue to welcome their community and visitors from around the world to explore this fascinating museum.
The Museum of Communication's responsive forward thinking is a credit to the volunteers who run the museum. We wish them every success as they work to deliver lectures to supporters across the world and safely reopen the museum in 2021 for their community."
By David Brown – (e-mail dwbrown384@sky.com tel. 07886 915721)
The Museum of Communication is a registered museum based at 131 High Street, Burntisland KY3 9AA. It is run entirely by volunteers.
It was established in Bo'ness in 1992 and later moved to Burntisland, opening in 2005.
It has an outstanding collection of communications-related material and offers lectures and other activities, currently online.
For further information about the Museum of Communication see www.mocft.co.uk .