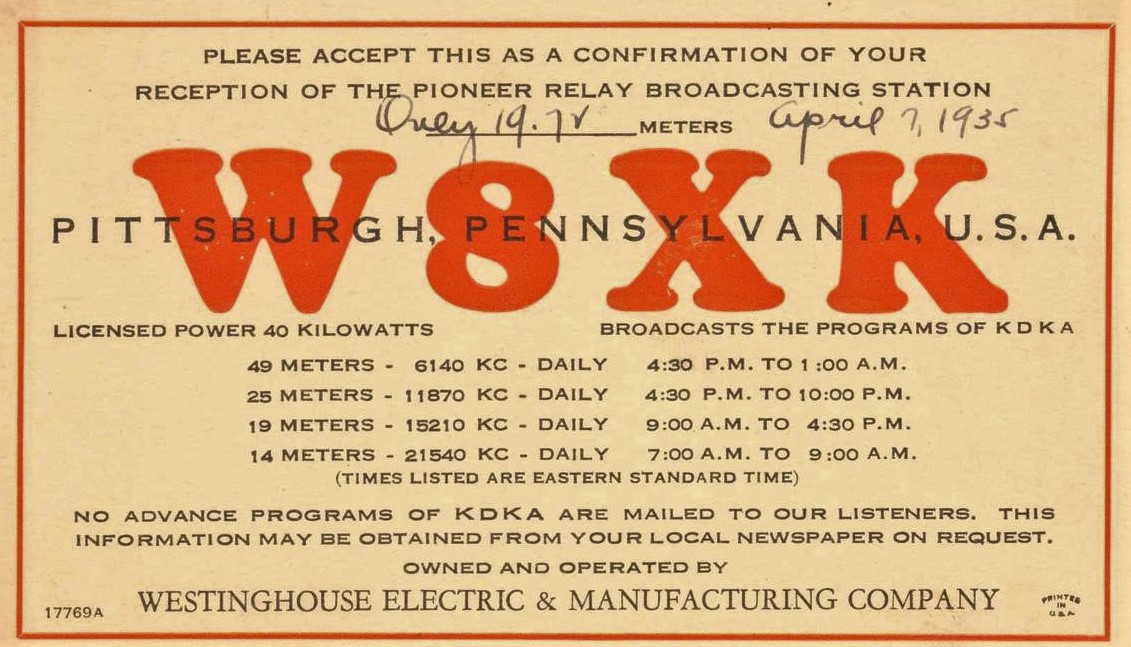 The 2nd of November marked the centennial of US radio station KDKA.
The station originally began operations in 1916 as an amateur radio station, callsign 8XK. After WW1, the operators reorganised the station as a commercial AM radio station.
To celebrate this historic milestone, Pittsburgh area amateur radio operators will take to the airwaves with a series of special event stations, K3A, K3D, K3K, and W8XK. These will be set up at several locations in Pennsylvania during November.
Checkout W8XK QRZ.com Page for more information.