During 'On-Air' chats, members of WoSARS often hear me describe some of the fun that can be had on microwave frequencies; especially for myself 13cms (2.3/2.4GHz) whilst out Activating a SOTA summit.
These escapades evolved from the creation of the GM13 GROUP of likeminded amateurs in 2017.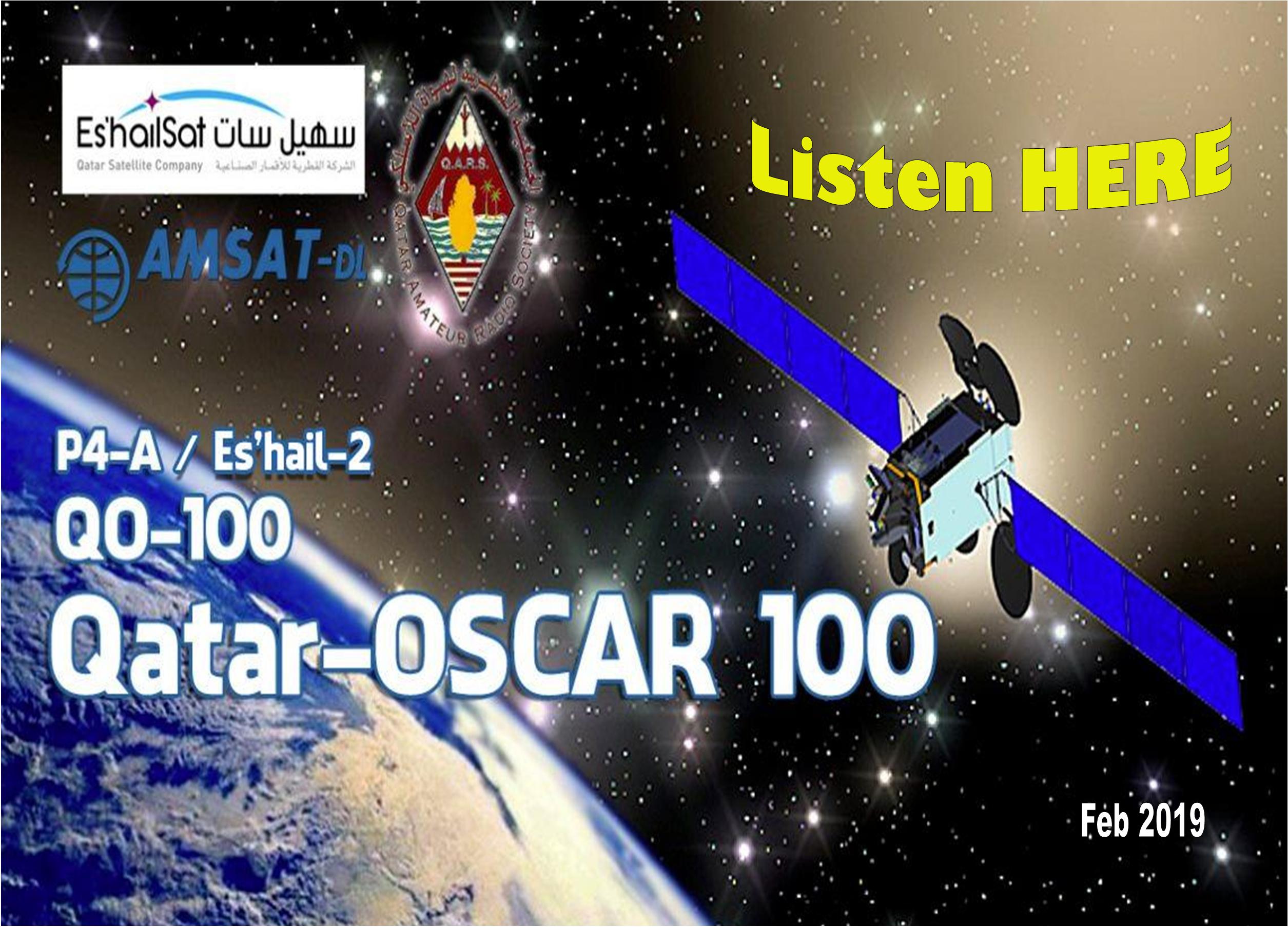 Following the successful launch and operation of OSCAR 100 in 2018/19; this has opened up the opportunity to predictably work distant stations around Europe, Asia, Africa and even South America. Using the Satellite's 13cms UP and 3cms (10GHz)  DOWN translator; some of our hardy band of SOTA-microeers have put together kit to access this facility.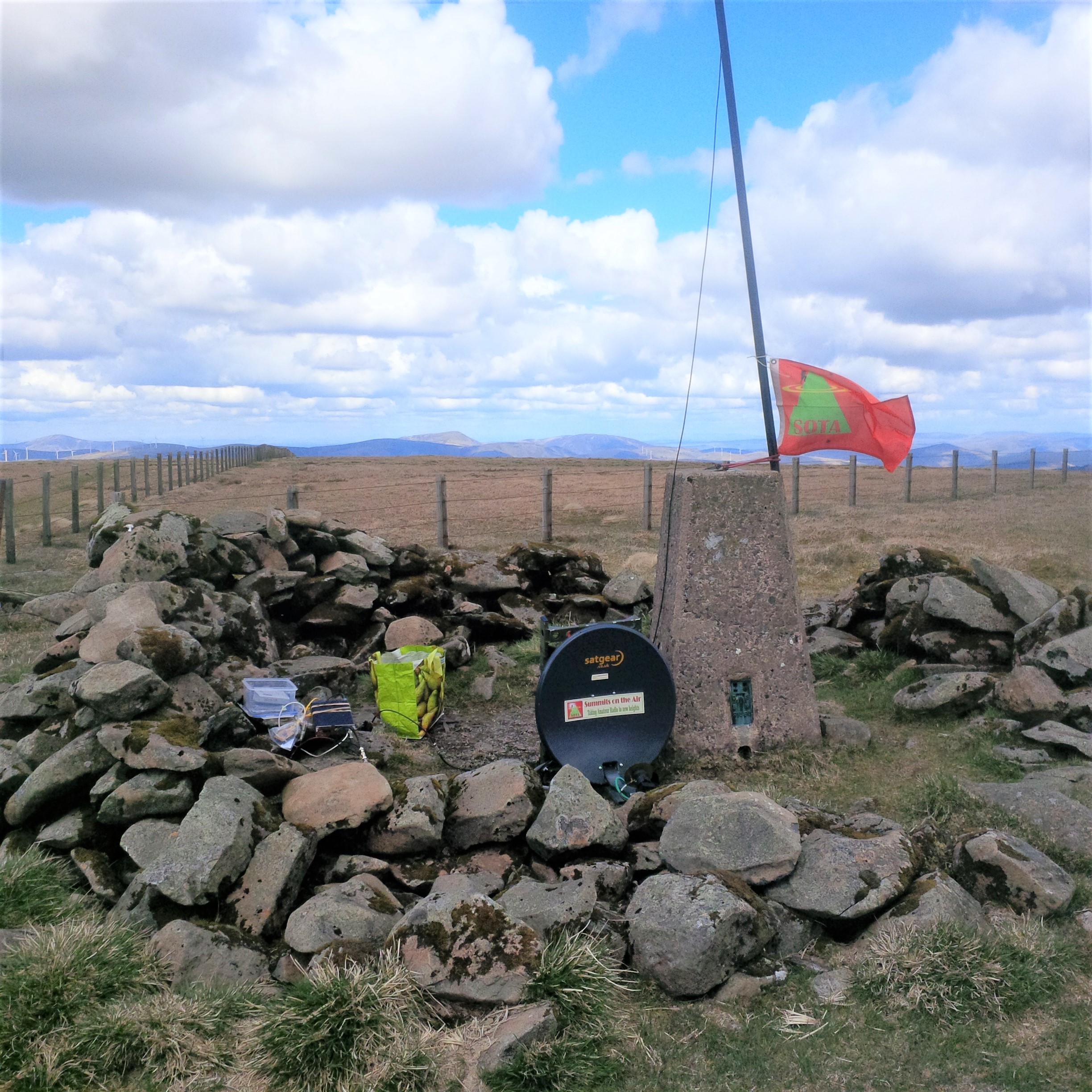 Andrew's GM/SS-037 – LOG
Andrew G4VFL was an early adopter of this challenge (see WoSARS Web March 2020 Article – HERE ) along with his 'partner-in-crime' Nick G0HIK; they have been progressively 'knockin' off summits in LD (Lake  District) and SS (Southern Scotland).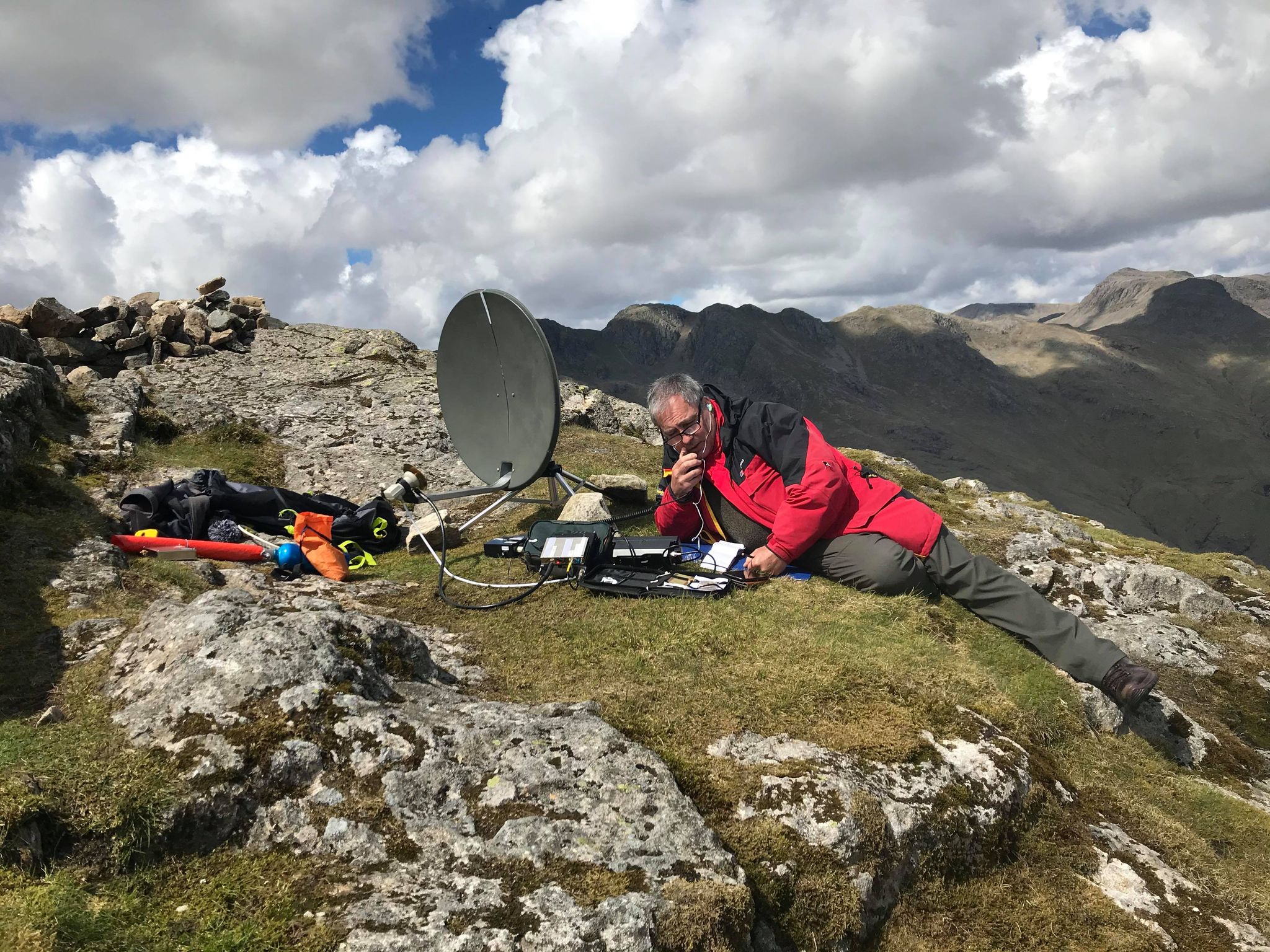 Now not having quite the enthusiasm of the 'twosomes' as to lugging dishes up summits, I do however benefit from potential Summit-to-Summit's S2S's, utilising my 8 ele Bow-Tie and SG transverter (2W out) and the gain of the dishes at the other end.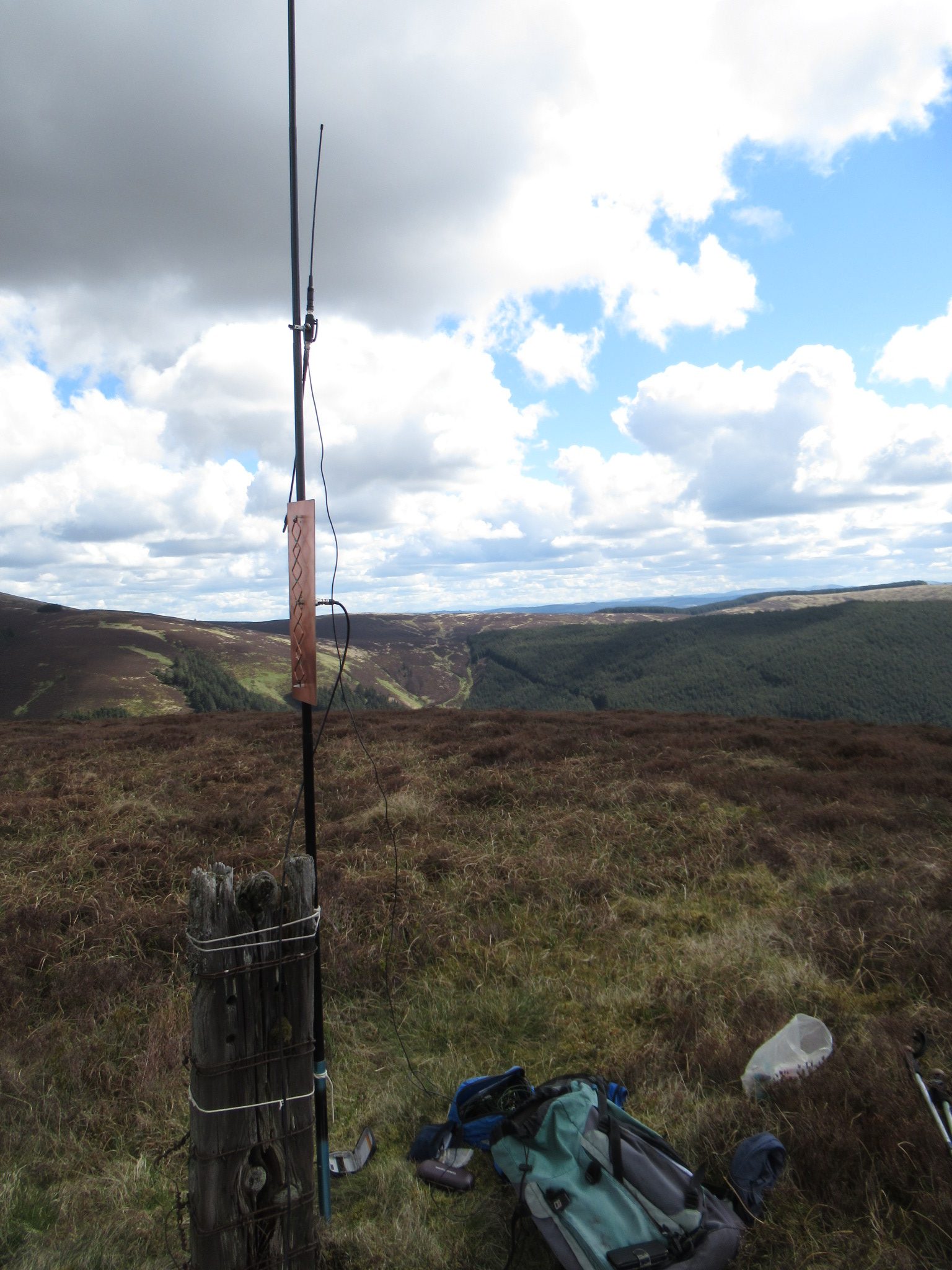 Popping down to just below the 2.4GHz UP Oscar frequency (2399.950MHz), it is possible to work Point-to-Point (S2S) utilising the high gain of the dishes – with the majority of the contacts being made on FM (of course falling back on SSB/CW on marginal paths).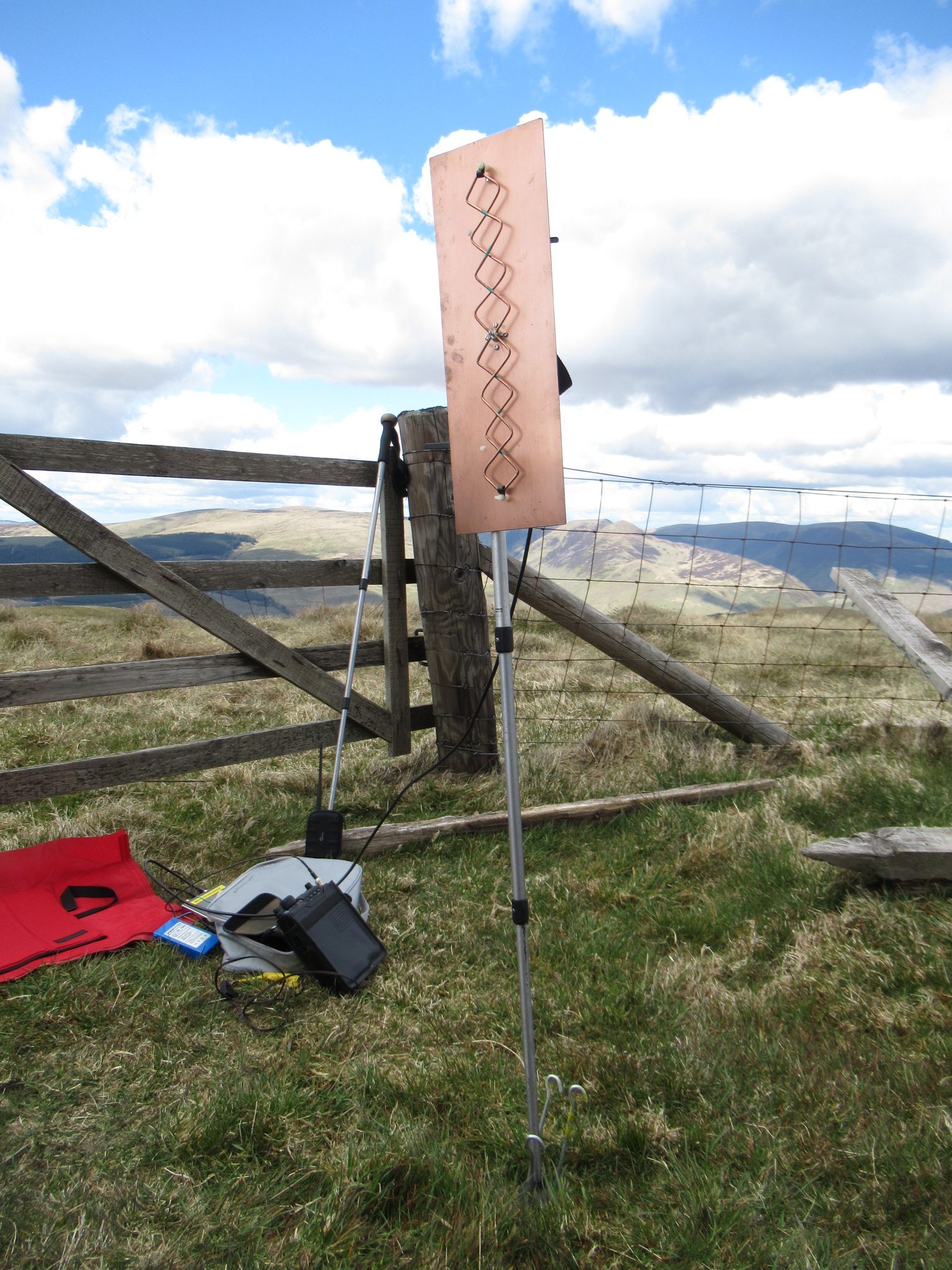 And Wednesday 19th (May) this week, saw us all heading out on a predetermined series of Activations; an LD for Nick (and Chris M0KPW), and SS's for Andrew and myself.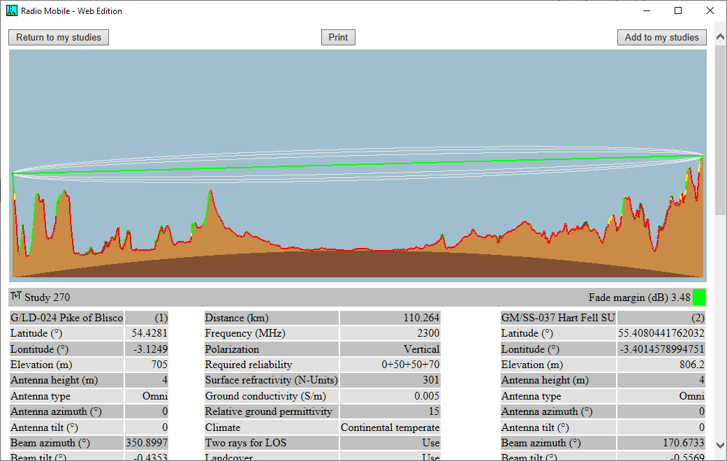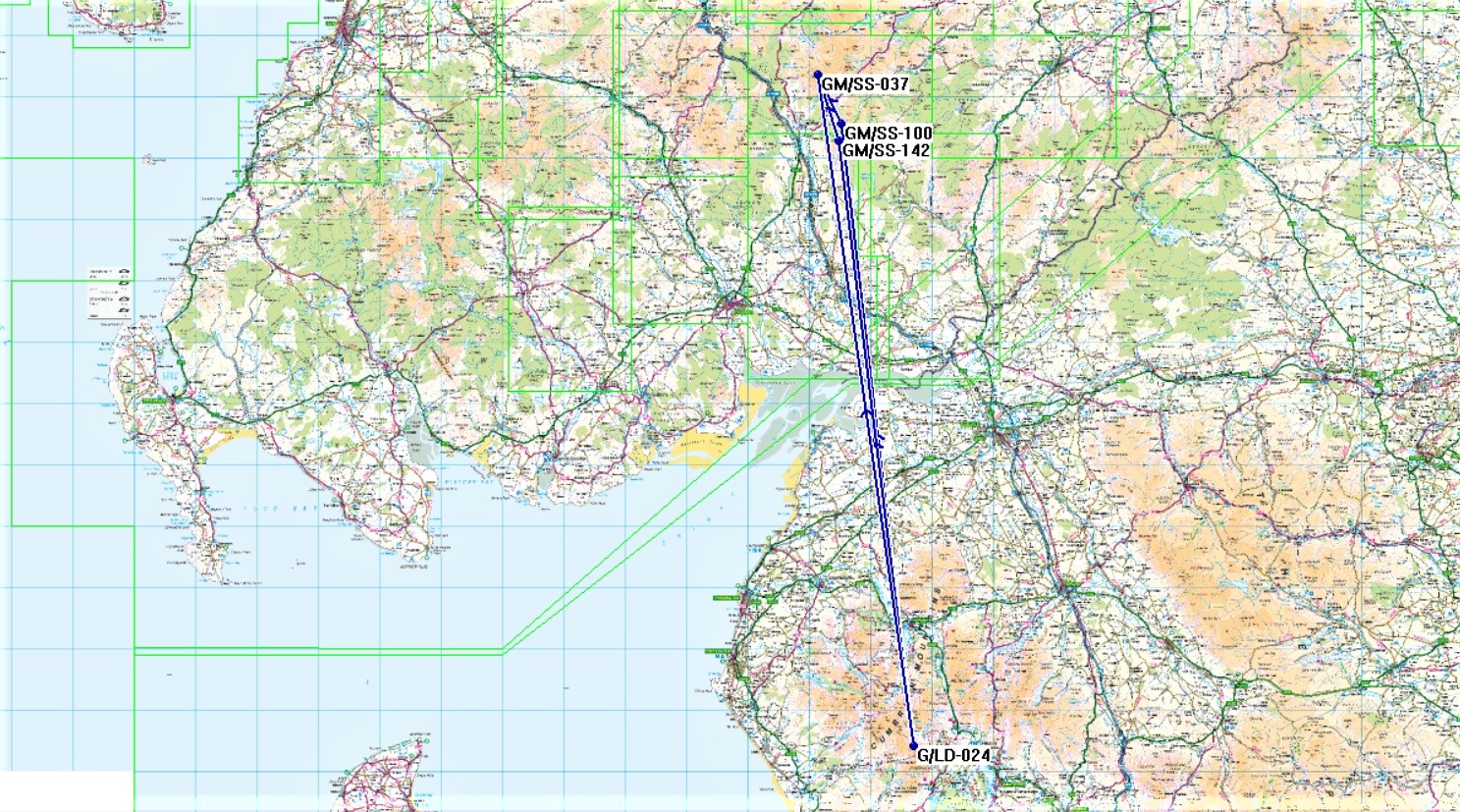 So why not join us. Just bring along your kitchen microwave to a suitable top – you never know who you'll work. 🙂
And I'll leave the last word to Nick:
"……… Hi Guys,
Thanks for the contacts today, it was staggering how strong you both were. I think GM/SS-037 was 110km and GM/SS-142 was 99km. Sorry we could not stay around for your 2nd one Jack ………….."
73
Jack(;>J
EDIT: 10/06/21
– The design for the 8el Bow-Tie has been added to the
GM13
Site. If you would like a copy please email
gm4cox@gmail.com
(file size 4MB)