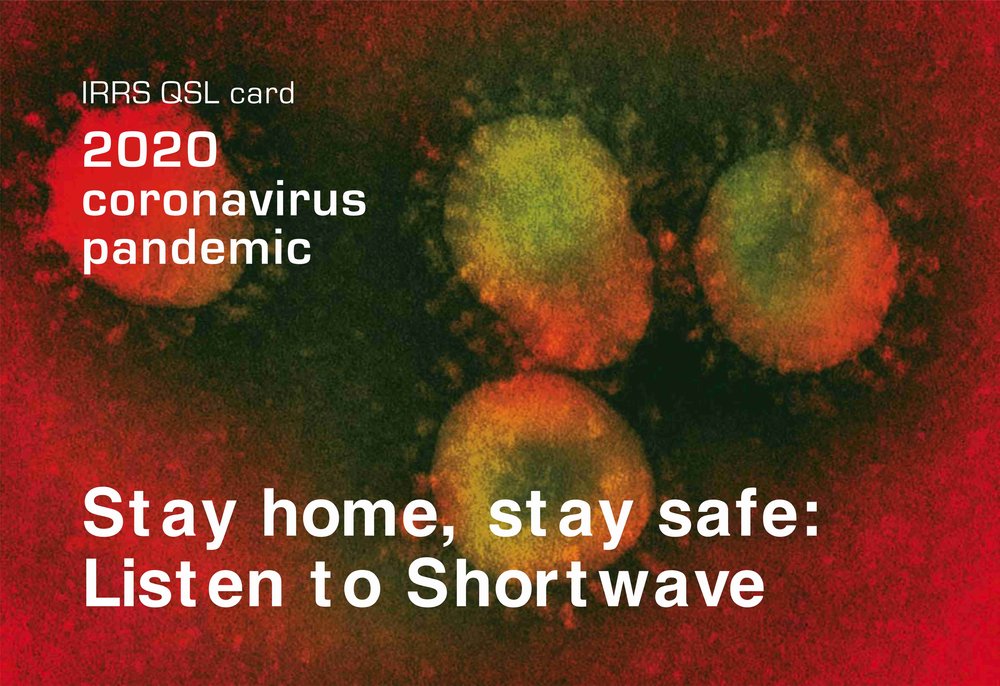 Live, off-air, one-hour recording of the audio of Stephen K. Bannon's "War Room: Pandemic" podcast episode no. 46. The program was broadcast by IRRS Shortwave, the Italian Radio Relay Service of the NEXUS International Broadcasting Association in Milano, Italy, on 16 March 2020 from 20:00 to 21:00 UTC on a shortwave frequency of 9660 kHz from a transmitter believed to be in Kostinbrod, Bulgaria, and beamed to Africa. IRRS does not identify the locations of the transmitters it uses. The transmitter was switched on several minutes before 20:00 UTC but the usual IRRS sign-on music was not broadcast and the first few seconds of the program audio were skipped.
This episode of "War Room: Pandemic," entitled "Black Monday Deuce (Pt. 1)" concerned the effect of the pandemic on the economy on the day the Dow Jones Industrial Average dropped nearly 3,000 points or about 13% of its value. The program lasts about 49 minutes with the rest of the hour being music fill. During the podcast, Bannon mentions the stations carrying the show including IRRS. There is an IRRS identification at the end of the recording before the transmitter signs off. IRRS broadcast "War Room: Pandemic" several times per day for a number of weeks in March and April 2020.
The broadcast was received by the Web-interface wideband software-defined radio at the University of Twente in Enschede, The Netherlands, with a "Mini-Whip" antenna in AM synchronous mode with 5.08 kHz total bandwidth RF filtering. Reception was generally good although there is some noise possibly due to local interference.