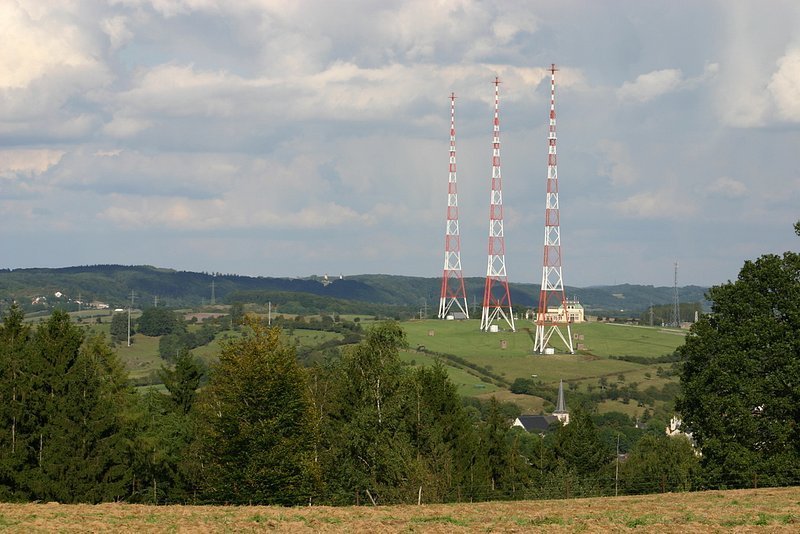 Live off-air recording of the last approximately two hours of programming from the RTL longwave station on 1 January 2023 beginning at 22:00 UTC on the frequency of 234 kHz. The signal originated from a transmitter located in Beidweiler, Luxembourg, reported to operate with a power of 375 kW at night (and 750 kW during the day). The transmitter was capable of operating at 1500 kW. The three-mast antenna beamed the signal mostly in the direction of Paris.
RTL is a general-interest, news, talk, and music station station owned by the RTL Group with its main studios in Paris. It has an extensive FM network covering France and also uses other broadcasting means such as DAB+ and streaming services.
The final two hours of programming was produced and presented by long-time French broadcaster Georges Lang, a devotee of English-language rock, pop, and blues music primarily from the 1960s through the 1980s. The first hour was a special New Year's version of the "Georges Lang Collection" followed by "Les Nocturnes," a program Lang has done for fifty years. The transmitter left the air at 00:00:05 UTC.
The broadcast was received by the Web-interface wideband software-defined radio at the University of Twente in Enschede, The Netherlands, with a "Mini-Whip" antenna in AM mode with 9.00 kHz RF filtering. Reception was excellent.